| | |
| --- | --- |
| Authors: | Yoshiroh Kamiyama, Doug Hays, Chris Mitchell |
| Developers: | Yoshiroh Kamiyama, Doug Hays |
| since: | V1.5 |
The Dojo Mobile package provides a number of widgets that can be used to build web-based applications for mobile devices such as iPhone, Android, or BlackBerry. These widgets work best with webkit-based browsers, such as Safari or Chrome, since webkit-specific CSS3 features are extensively used. However, the widgets should work in a "graceful degradation" manner even on non-CSS3 browsers, such as IE or (older) Firefox. In that case, fancy effects, such as animation, gradient color, or round corner rectangle, may not work, but you can still operate your application. Furthermore, as a separate file, a compatibility module, dojox/mobile/compat, is available, which simulates some of CSS3 features used in this module. If you use the compatibility module, fancy visual effects work better even on non-CSS3 browsers.
Dojo Mobile is designed to be as lightweight as possible to achieve a better user experience on mobile. It has only a few dependencies on other dojo/dijit modules. It has less dependency even on the dojo and dijit base modules, so many of the base modules can be eliminated at build time. Also, it has its own very small parser that is a subset of the core dojo.parser, but has enough capability to bootstrap your application.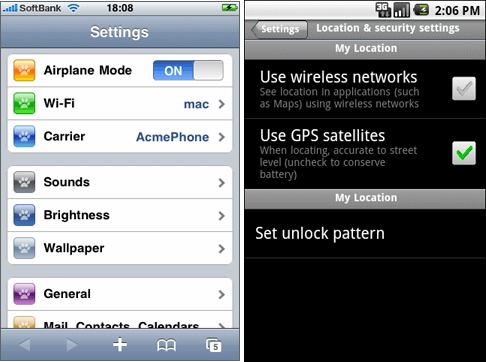 Loading the basic Dojo Mobile codebase is extremely simple. It's a couple requires and then selecting the CSS. That's it.